Monday, April 21, 2014
My current jam. Can't stop listening to it!
Posted by

Sarah
at 7:55 AM
1 comments

Sunday, April 20, 2014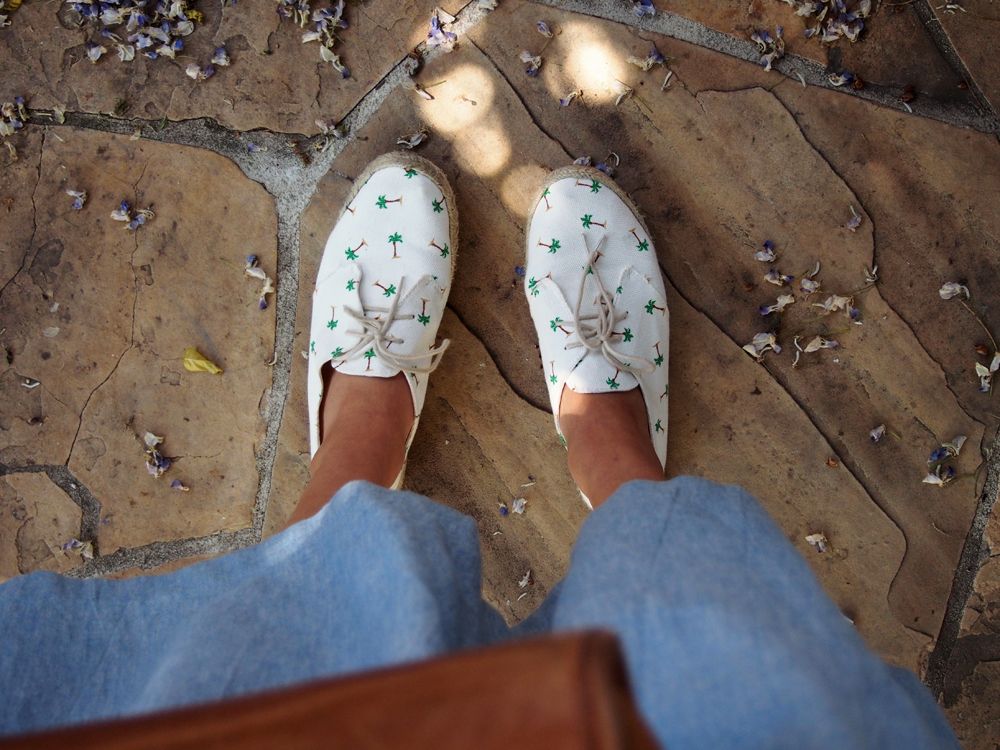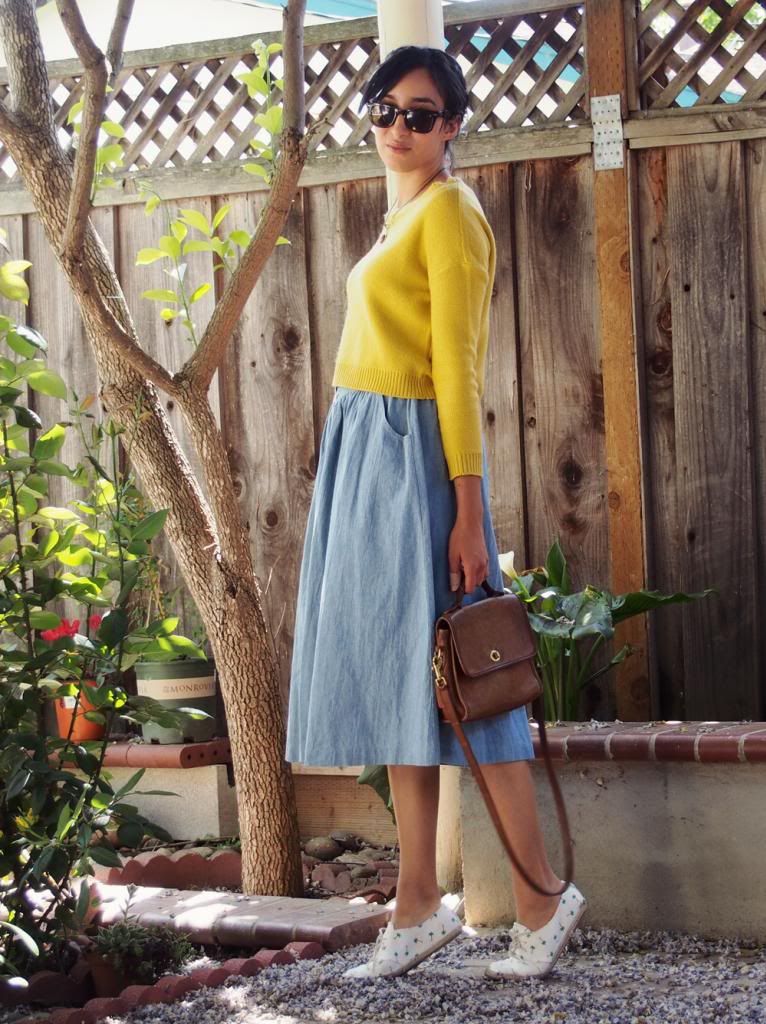 Shoes - H&M, chambray skirt - vintage, bag - vintage Coach, sunglasses - Ray-Ban, Sweater - H&M, necklace - etsy
You guys are going to have to forgive my terrible fake smile - it's hard to smile at a tripod.
I know style isn't contingent on what you own, but sometimes if feel like you need a new favorite piece of clothing to put some pep in your step, and that's what these palm tree print shoes are to me! I basically have worn them everyday since I got them. Aren't they cute? They even have little espadrille bottoms!
Posted by

Sarah
at 7:52 AM
2 comments