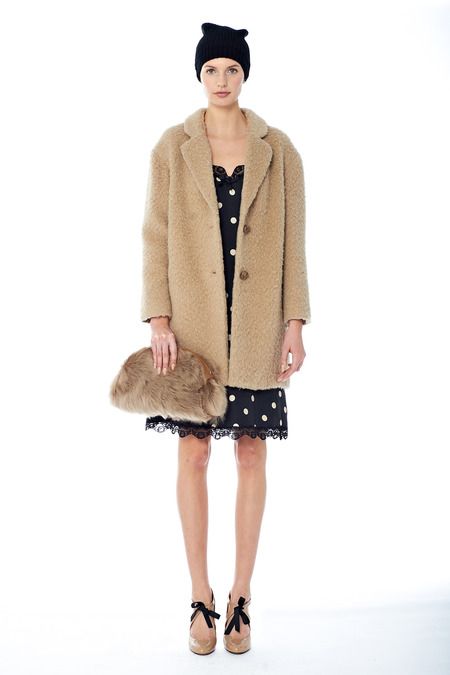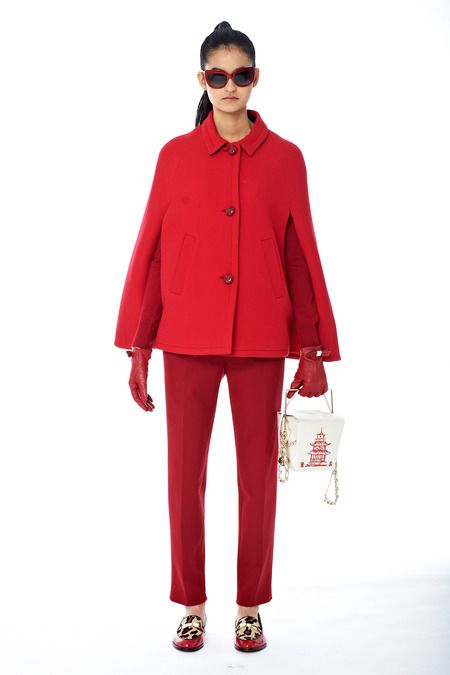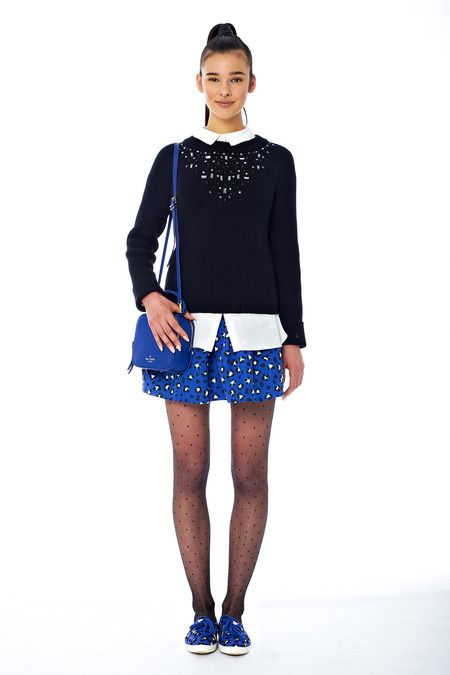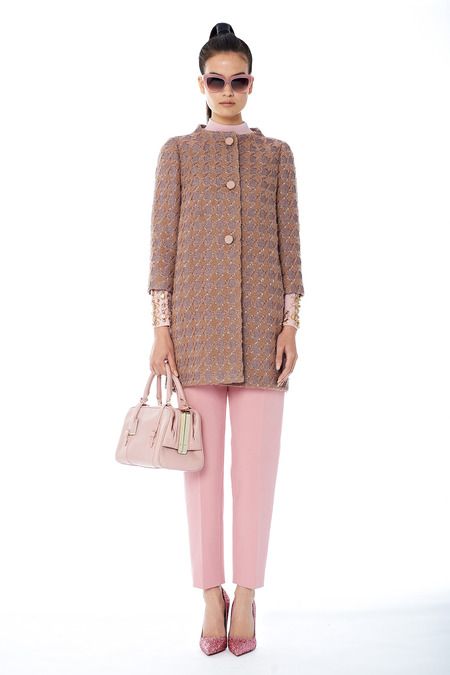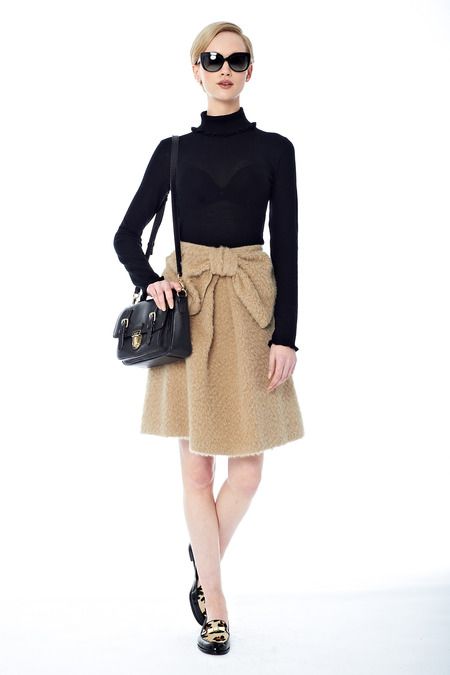 Kate Spade New York Fall/Winter 2014 via Style.com
I like to think that I can be pretty objective when it comes to talking about fashion, new collections, and trend forecasting. But when it comes to Kate Spade New York, all objectively is thrown out the window, and my admiration and adoration for the brand's fall/winter 2014 collection is no different. I love Kate Spade simply because I want every collection in my closet (stored by outfit, please).
I have a few personal styles I waver between, and "girly" is, in my book, forever "in." While I love Kate Spade's signature - twee and colorful - every fashion house has to push things forward or risk being essentially left behind due to a lack of evolution. Decidedly less frilled this season, Kate Spade's girl remains very "girl" if you will, but is also exceedingly chic and sophisticated as well. The introduction of not-so-colorful colors was, at least for this brand, fascinating and novel. Presenting garments less constructed but still structured thanks to clean, clean lines and collarless coats, I think it's safe to say that Kate Spade has managed to follow her girl as she matures - while still remaining a girl girly who can't resist a box bag or a bow.
Basically, bravo guys.