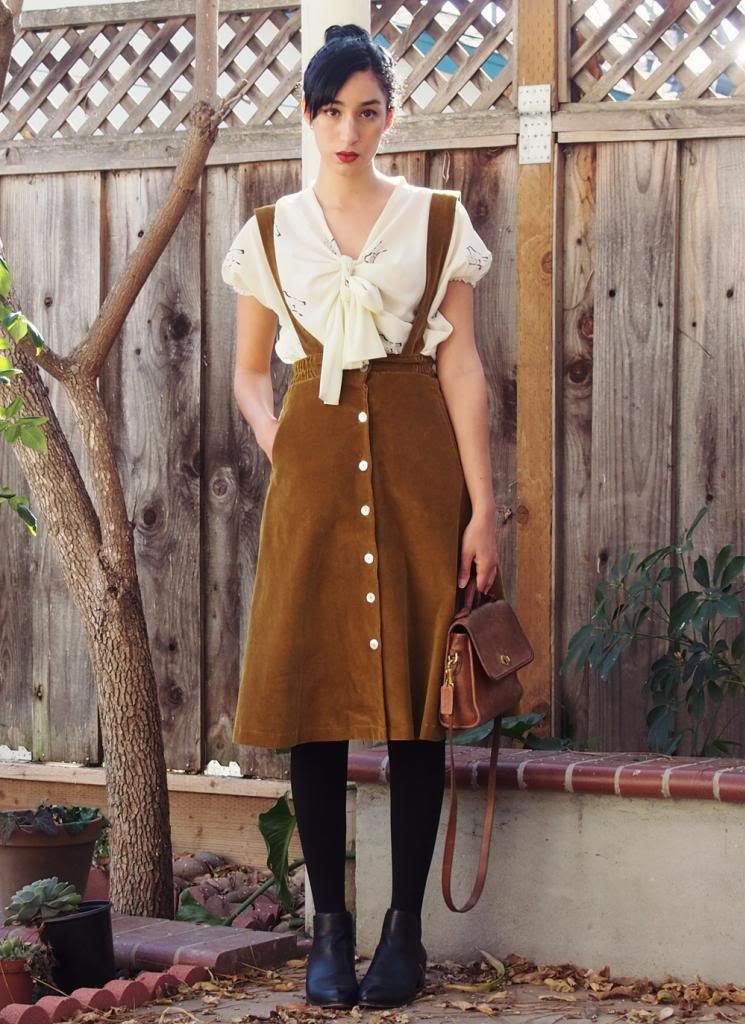 Top - Girls from Savoy, Suspender skirt - Gypsy Junkies, Tights - Urban Outfitters, Booties - House of Harlow 1960 "Warner" Booties, Bag - Vintage Coach, Lipstick - NARS "Cruella"

I don't know if I make resolutions per say. But I do use the New Year and my birthday to reflect on what I've done in the past year, think about how I can improve on what I've done, and think about what else I can do to better myself and my life. I guess those are resolutions after all. The difference is I don't set off like a mad woman trying to achieve them immediately after New Years, and I don't beat myself up or quit altogether the first time I fail. Change is a process, not a sprint.

2011 was a year dedicated to career development and last year was dedicated to self and spiritual development, as well as to freeing myself temporarily of work and giving myself the opportunity to travel. I'm proud to say I did all of these things and will continue to do them (well, except travel - I need a job now!). My "resolutions" this year are to eat only cage-free meat and overall live a healthier and active lifestyle. There are some things I used to do when I was young that I miss that I want to start doing again, like getting really into music and even reviewing music. And I want to keep up the good habits I developed this year. Positive thinking, feeling free.

As for outfit stuff, how adorable is this suspender skirt by Gypsy Junkies? I stumbled upon it while shopping and totally fell for it, even though I knew it would make my 28-year-old self look more like an 8-year-old. I don't care!