My fellow curly hair girls of the world know that having and maintaining curly hair is a real feat - it's why we all, for so long, envy your girls who have naturally straight hair. Problems include frizz, dryness, and overall, your hair having a mind of its own. Every curly haired gal has her own curly hair method because few curls are created equal.
It took me years to embrace my curly hair (I used to straighten it everyday) and more years still to perfect my method. Since I often get compliments on my hair and people sometimes ask me how I manage it and what products I use, I thought it might be fun to make this into a blog post. I'm also going to add some general tips since, as I said, my method might not be the same as everyone else's. So, here we go, from one curly haired Arab girl to the world!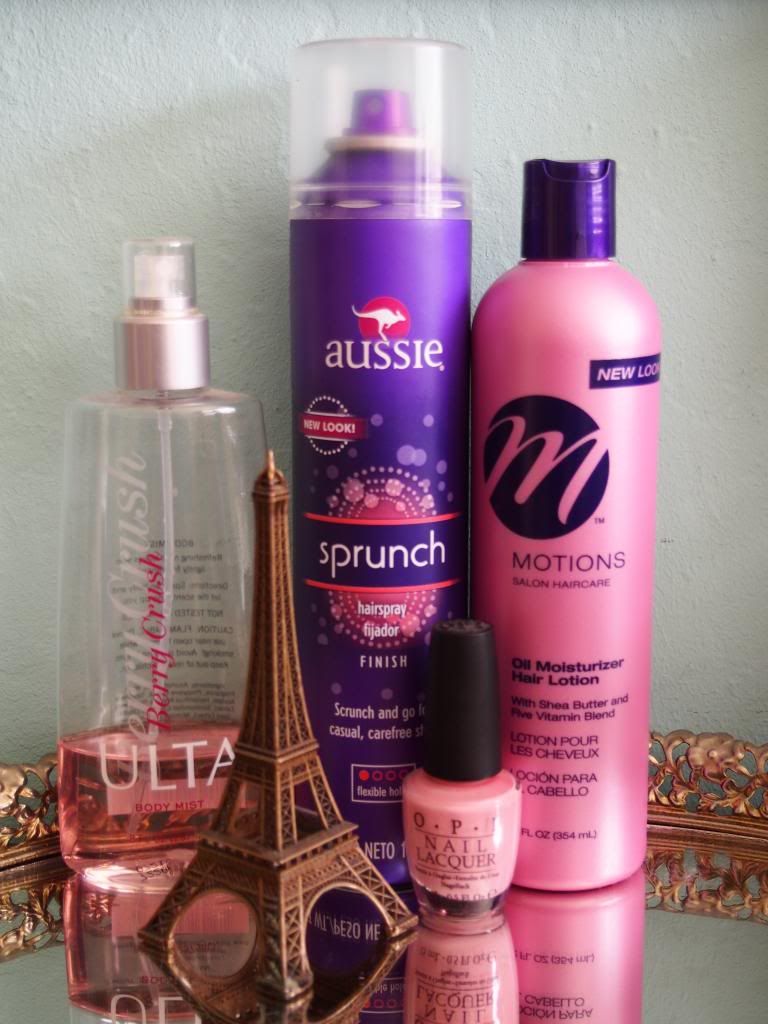 1. Get a hairdresser that understands your hair.
When I was younger, I used to go to Super Cuts and mall salons just like other kids. It wasn't until I entered the workforce (told you guys, late bloomer!) that I really needed to have a hairdresser who was specialized in my kind of hair. When I found my hairdresser, he did wonders for me. So my number one tip is really, find a hairdresser who knows what they're doing.
2. Get to know your hair
. Is your curly hair fine or thick? Do you have a lot of it or is your hair thin? Are your curls kinky or not so much? Answers to these questions are going to help you find the right products for you.
3. Shampoo twice weekly.
Some people say once and some people say up to three times is okay. Curly hair is naturally dryer than straight hair and actually needs that oil that people with straight hair have to wash out everyday. My personal recommendation is twice a week.
4. Condition daily.
Conditioner, on the other hand, should be used quite liberally. I use it everyday to help soften and moisturize my hair. It also kind of helps wash out the products I use everyday. If you don't have time to condition daily in the morning, I say do it at night a few hours before bed and then sleep on your wet hair (with a towel on your pillow). For me, my hair usually is dry and looks great by morning.
5. Sulfate and Paraben free.
I went through tons and tons of curly hair shampoos and conditions, switching brands every so often because I was never quite so happy with the results. Honestly, I found that the best thing for curly hair is anything that's sulfate and paraben free, and if it's organic, even better. Do you know what sulfate is? If you dye your hair or have some other process done to your hair, you have to get a shampoo and conditioner that are sulfate and paraben free because these stripe your hair of the products. So you can imagine what it does your hair even without the dye. Did I mention that sulfate is also carcinogenic? Stay away.
6. Curl definer and hair spray.
Ahh, the product portion everyone is always so interested in. Listen, every curly haired girl needs a curl definer and some sort of product that holds (a lot of people use gel, but I like hairspray). Personally, I use Motions Oil Moisturizer as a definer and Aussie Sprunch Spray to hold. My curly hair type is kinky curly, thick strand, and thick hair. Basically, those fancy $20 bottles don't work on me as they are meant for more Caucasian curly hair. Motions can be found in the "ethnic" section of some drugs stores and it only costs $3 or so...and it works great. I prefer Aussie Sprunch Spray to gel because it gives my hair some flexibility.
Anyway, when I get out of the shower, I put about a nickel sized squirt of Motions in my palm and rub it throughout my hair. I flip my head and bring it back up to help get some volume going, and I hand curl any curls that got messed up in this process simply by twirling them around my finger and then spraying them with Aussie. I then spray my whole hair lightly with Aussie Sprunch Spray. As mentioned early, I sleep on it after a few hours (so hair is damp) with a towel on my pillow.
7. Morning.
When I wake up, I spray anything that got loose over night with more Aussie Sprunch Spray, and again, hand curl any curls that got messed up by twirling them around my finger and then spraying them.