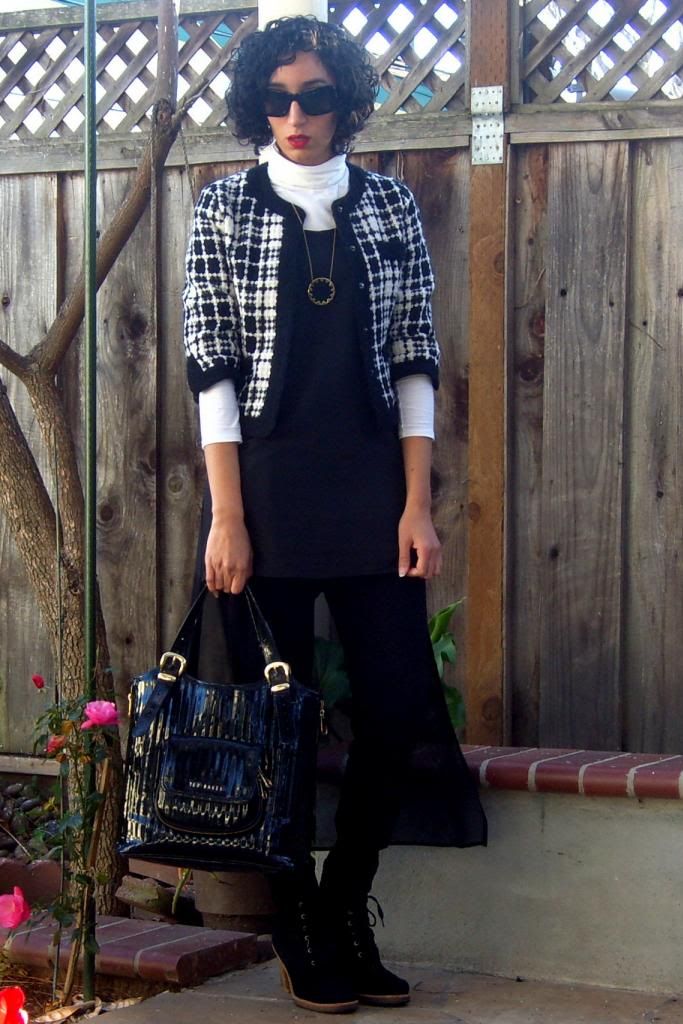 Dress worn as top - Audrey, Pants - BCBGMaxazria, Turtleneck - Mossimo, Jacket - Can't remember, Sunglasses - Chloe 2145, Boots - Ugg, Necklace - House of Harlow 1960, Bag - Ted Baker
Sorry for the crappy photo quality on this
meh
outfit post. I was intent on doing an outfit post this week but I realized I forgot my camera upon getting ready to take pictures, so I borrowed my mom's...which is awful. To be perfectly honest, during my week in Socotra, I didn't even see a mirror to see my own face, so getting back into dressing is taking a little time, but I'm almost back in it. Ha, it was like the opposite effect of being in NYC.
The new year brings on a lot of reflection. I've been thinking a lot about the things I do and why I do them, what is wise to keep doing and what isn't. I hope I figure it all out in due time.
So one thing I've been thinking of are these outfit posts..
.if anyone is reading this, do I need to be doing this?
Or should I do away with this portion and keep this as an inspiration/curation blog? Let me know your thoughts!