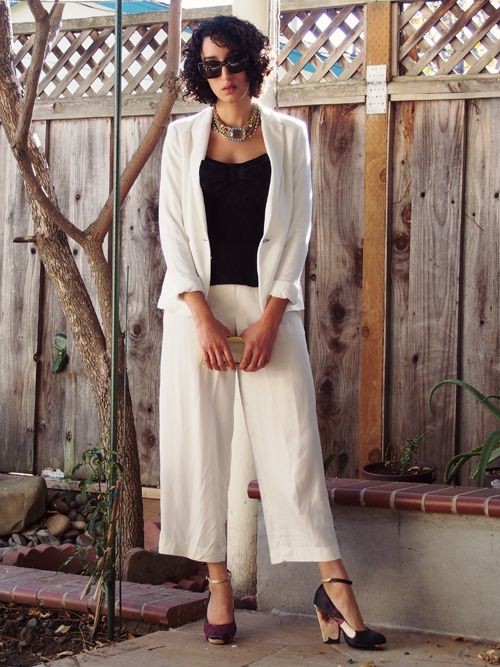 Pants - Asos, Blazer - Zara (similar here), Peplum top - American Rag (similar here), Necklace - ABS by Allan Shawartz (not the same but love this), Floral heels - H&M, Sunglasses case worn as clutch - Tory Burch, Sunglasses - Chloe 2145 (similar here and here)
This white suit is one of my best creations...and what I mean is that both pieces match each other perfectly and they came from totally different stores. Pretty proud of myself.
Anyway, I wore this to a party at my work last week. I have trouble finding dresses I like for formal events, so I usually end up wearing some sort of separates.