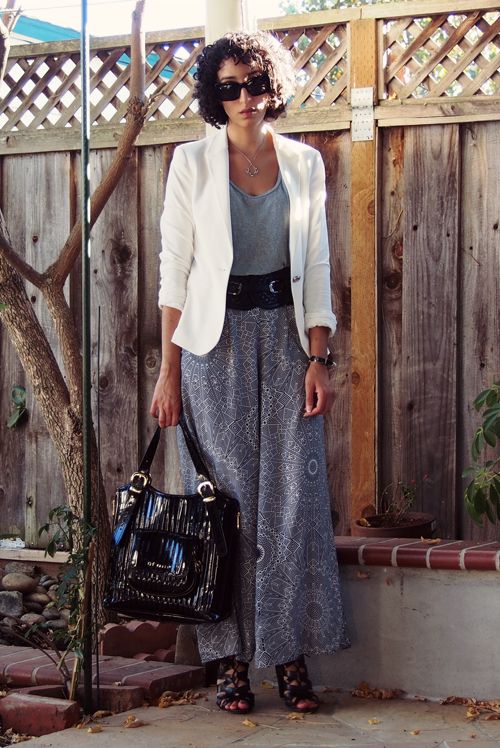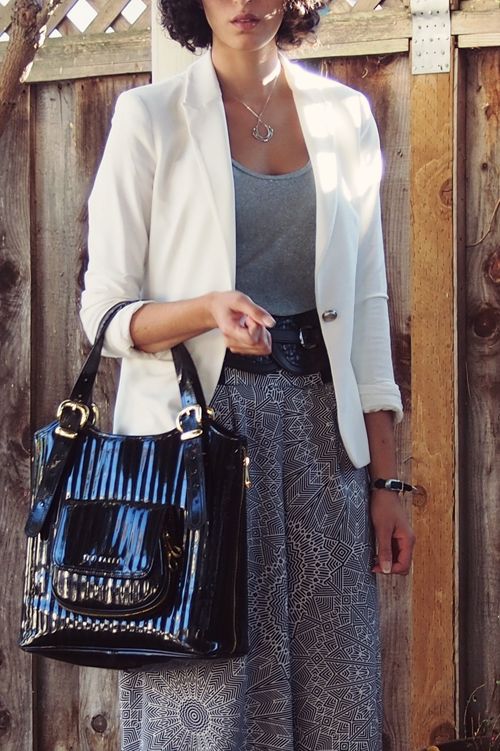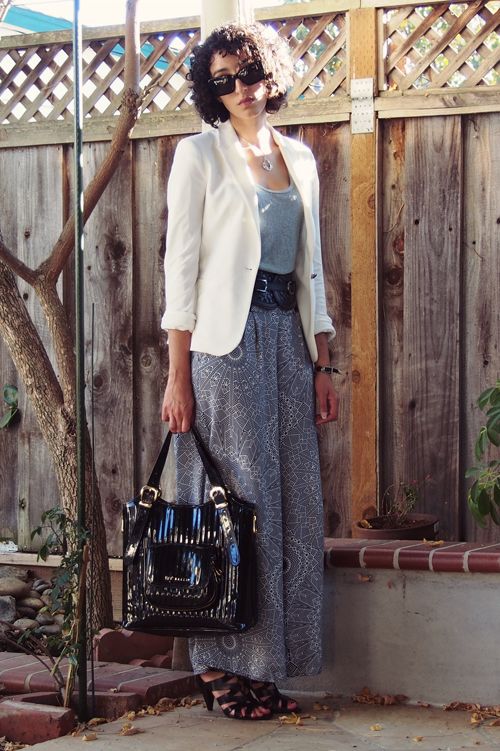 Pants - Target (sold out but this is cute!), Tank - drifter (men's),

Belt - Forever 21 (similar

here

)

White Blazer - Zara (

similar

here

)

, Jewelry - vintage,

Shoes - Target (similar

here

), Embossed Tote - Ted Baker (similar

here

), Sunglasses - Chloe 2145 (similar

here

and

here

)
Blarg, when I washed these palazzo pants they shrunk a bit - weird because I air dry everything I own. And to add insult to injury, today I stepped on them with these heels and tore a hole in the bottom :'(.
By the way, if you liked my Club Monaco style breakdown, you might also like the Alexa Chung style breakdown I did for Chictopia.