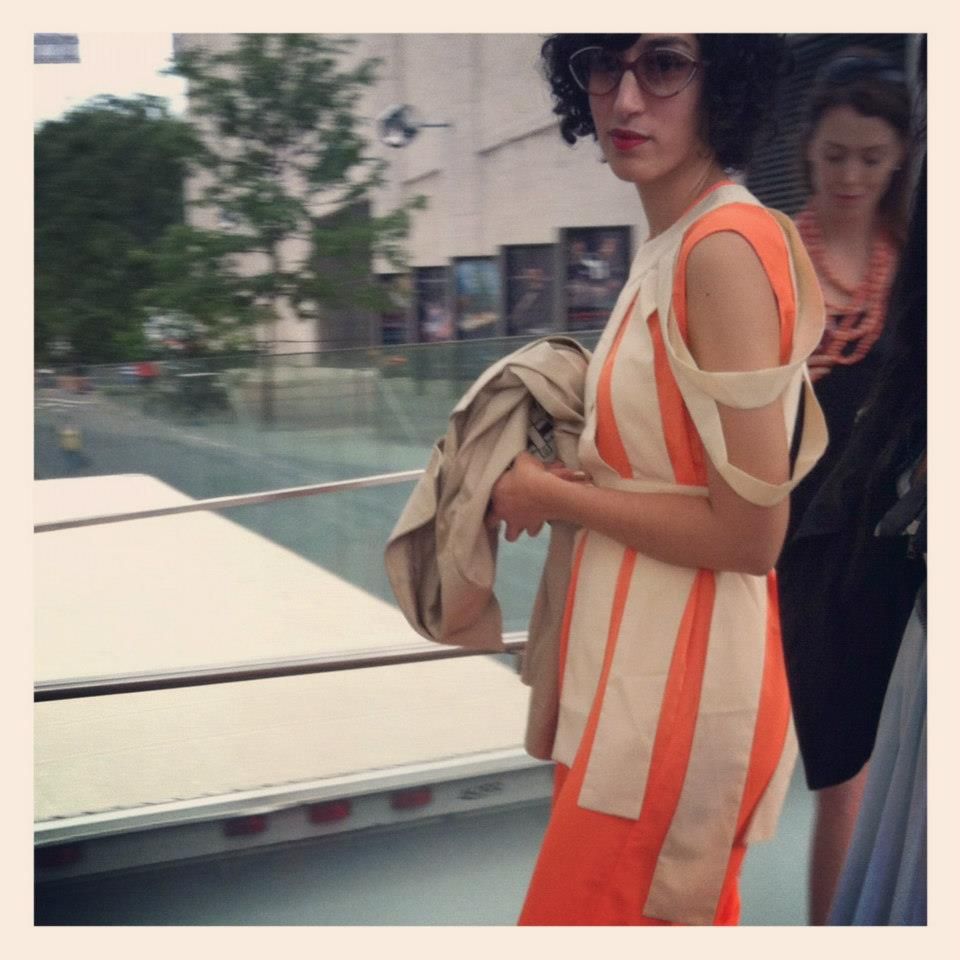 Sunglasses - Vintage Balenciaga,
Dress
- Aqua, Cage top - Cameo
Unfortunately, this is the only photo I can find of my outfit for New York Fashion Week day 3. It was on the
Mercedes Benz Fashion Week Facebook page
and was received better than I thought it would. Don't get me wrong, this was my favorite outfit of the week and I completely loved wearing it, but I was certain I would be perceived as a freak.
Anyway, I'm off to go camping tomorrow morning! Try not to be too jealous that I'll be spending my whole weekend swimming in a river ;).