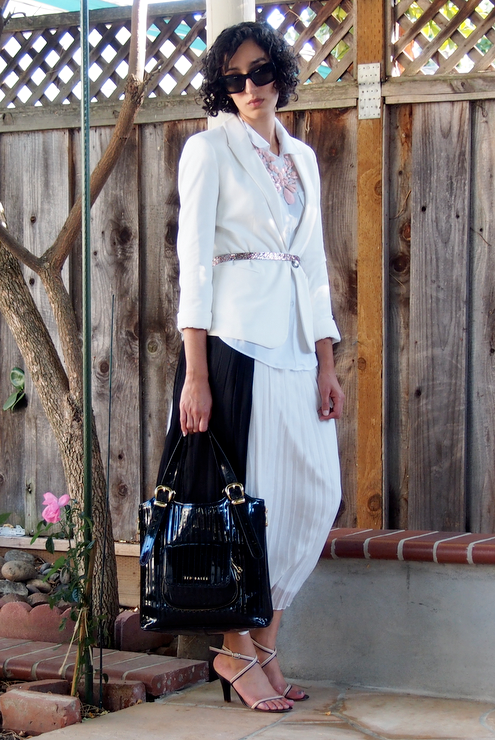 Skirt - Line & Dot (also like this), White Blazer- Zara (similar here), Pink glitter belt - Forever 21 (similar here and here), Necklace - JCPenney, Heels - Marc Jacobs, Sunglasses - Chloe 2145 (similar here), Embossed tote - Ted Baker, White Button-Up - Vintage (similar here)
Working in fashion marketing, it's hard to remember that I need to stay on top of trends, but still take them all with a grain of salt. It's taken me some time, but I've finally got a grasp on differentiating between what I personally do and don't like when looking at the runways.
The paneling trend was one that I immediately took to. I remember being 12 years old and finding a top in Old Navy with the exact same color scheme as this skirt - oh how I begged my mom to get it for me! She didn't and over 10 years later, I still remember. Thankfully, I stumbled across this skirt a month or so ago. The gap in my heart is almost filled.