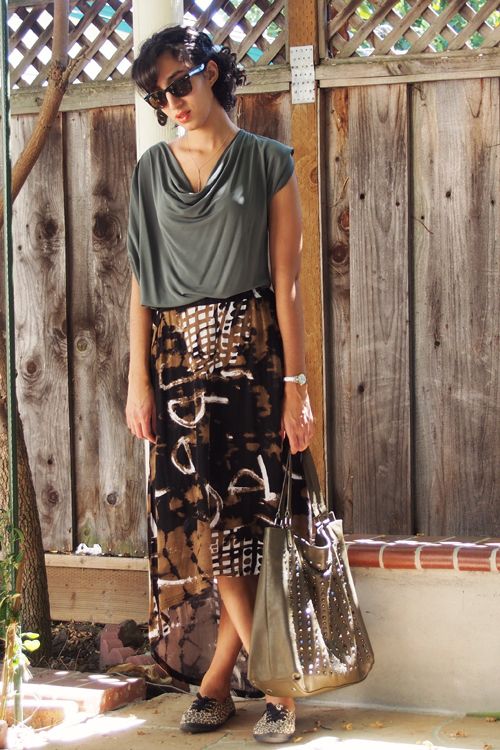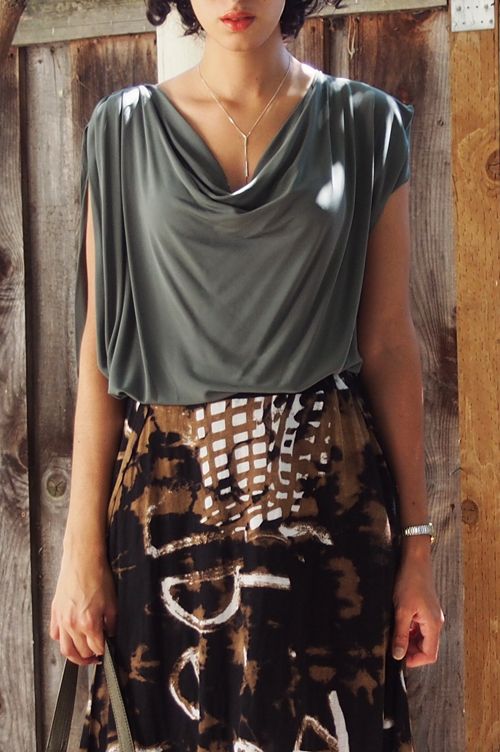 Mullet skirt - Evil Twin, Dress worn as top - In Add Minus, Foldable sunglasses - Ray-Ban, Studded purse - Kenneth Cole New York, Necklace - Stella & Dot c/o, Leopard sneakers - H&M (similar here), Watch - Vintage Timex
It's crazy to think that not too long ago I shied away from patterns and bold colors completely. Since starting my job in fashion marketing/retail, I challenged myself to go out on a limb and try some new things. Now, I'm a pattern mixing fiend and even when I make some mistakes, I don't apologize for them. You have to try to learn...to grow.
On an unrelated note, I recently received an email from a fashion student who asked me where I shop in San Francisco, as she was working on a project to do with where the stylish (thank you, btw!) get there duds. I don't want you guys to think I pay full price for very much of my clothing. 90 percent of what I wear comes from buy-sell-trade stores and regular thrift stores. This bag, for example, was $5 at a Goodwill in Sacramento. The last 10 percent come from fashion fashion retailers such as H&M, Zara, Urban Outfitters and Asos, and on occasion I'll make a purchase at sites like
Hautelook
,
MyHabit
, or
Gilt Groupe
. I'm what they call an "Aspirational shopper," big time.