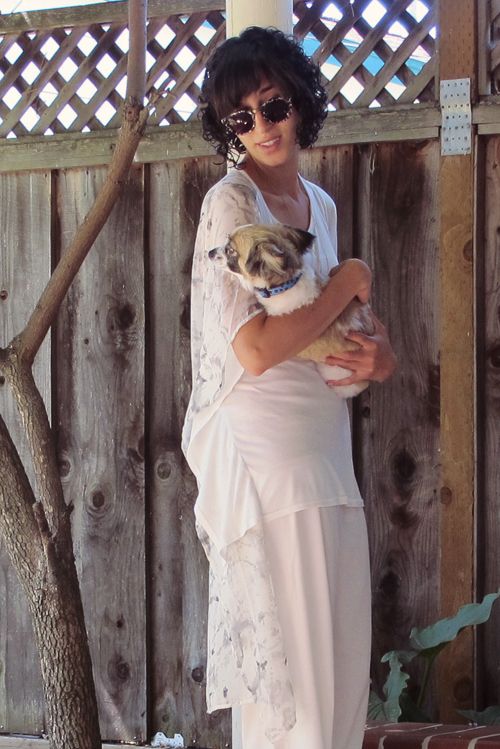 When you have a dog this cute, how could you not pose with her?
Sheer back mullet shirt - Evil Twin, Pants - Asos, Sandals - Ash, Sunglasses - House of Harlow "Emily" in Panther, Bag - Vintage, Necklace - Gorjana c/o
I love a good white on white for summer. Don't you?
I just have to say, how amazing is
Evil Twin
(and
Minkpink
?). I'm completely obsessed with their designs, so much so that every time I find it at Crossroads (which is where I got this top), I pretty much flip my shit. I guess I am their target audience! I think every garment is just
perfection
.


My fluffy luff. I promised not to become a crazy dog person when I got my dog, Peanut, but I couldn't help myself and now I don't care. I promise you won't see an overload of puppy pictures of this blog...but here is one more!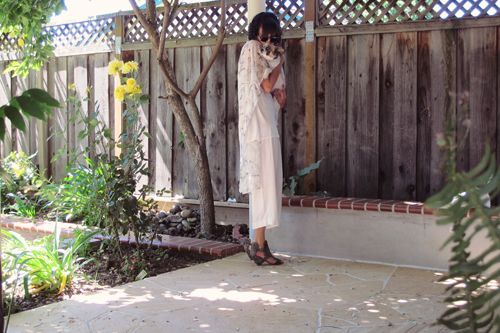 d'awww