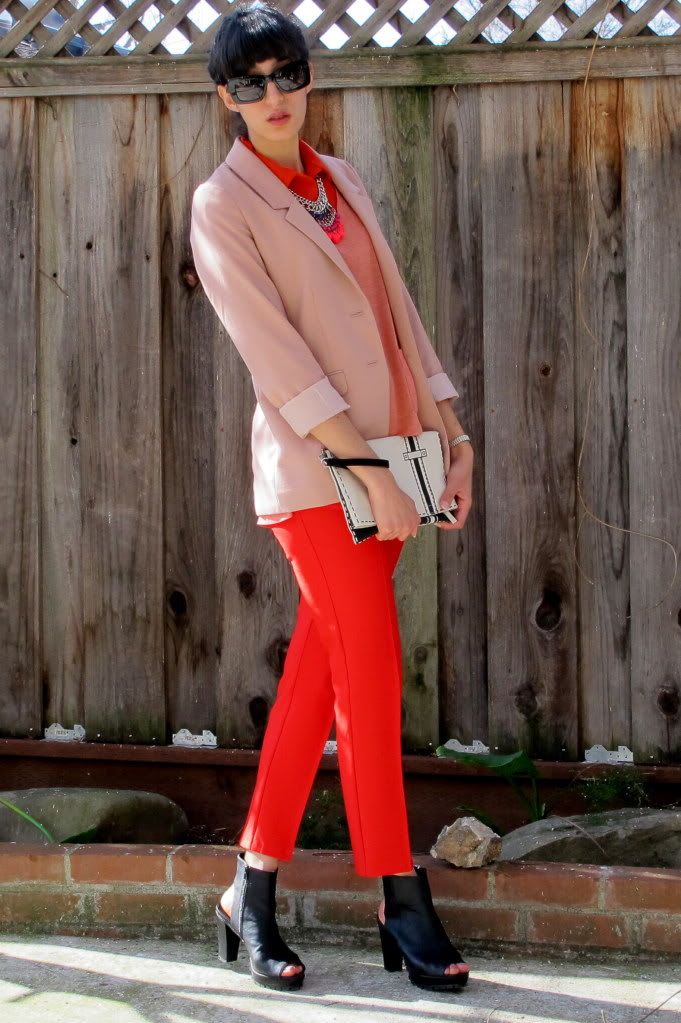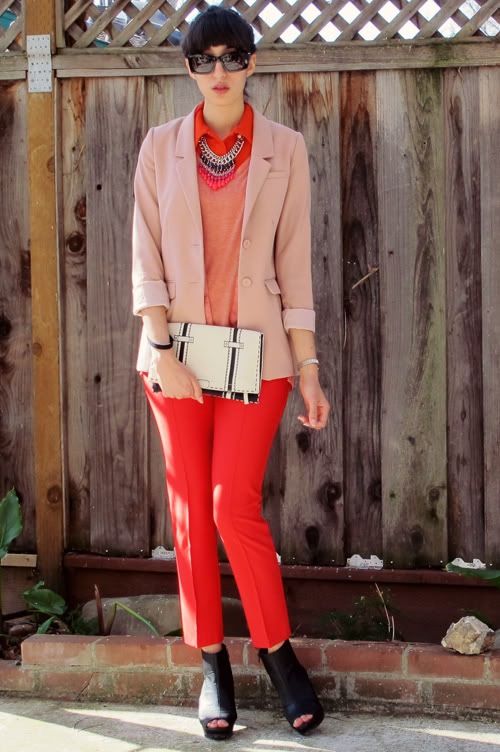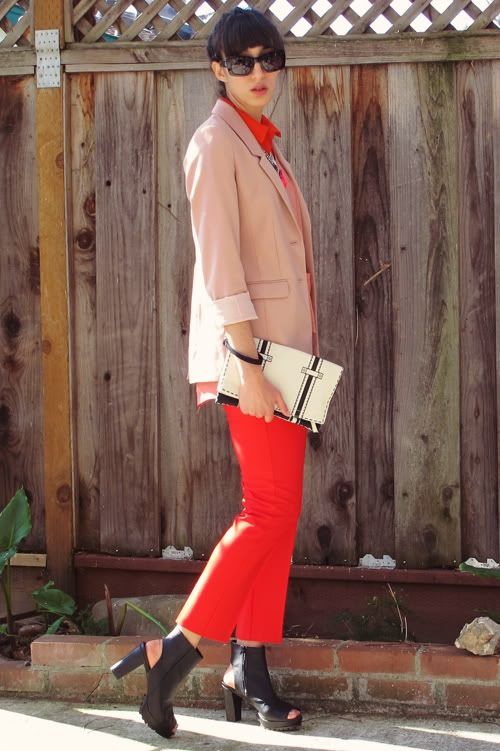 Blazer - H&M (similar here), Orange shirt - Vintage, Coral shirt - Tea n' Rose, sunnies - Chloe, bag - Cooperative, Pants - Asos (similar here and here), shoes - Deena and Ozzy
I was on a mission this day to be dressed like all conceivable (awesome) shades of lipstick...at once. I managed orange, coral, pink, and red. Mission accomplished, I'd say!

Also, looking at these photos of myself in heels, I have to say that I look like a fucking skyscraper. Excuse my language, but dude, I am one tall lady! This is what happens when a woman who is 5'10" wears 4 inch heels. The result is a 6'2" amazon. Not that mind too much. I like who I am.