I started reviewing my favorites from NYFW and I'm going to finish it off. Who knows, I might eventually throw in some stuff I like from London Fashion Week and beyond. I can tell you right now that they are two lines that both start with "Antonio."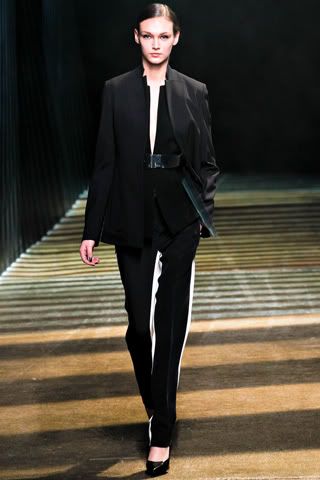 3.1 Philip Lim, 3.1 Philip Lim Fall 2012, Alice + Olivia Fall 2012
Obviously you can tell from my
fashion week outfit
that I really like black and white, especially when placed side by side. There was paneling all over NYFW but my favorite were the black and white pieces.
Refinery29
and the Glossies are already calling it a fall trend...here's to hoping it gets to H&M fast so common folk like myself can have a piece of the action!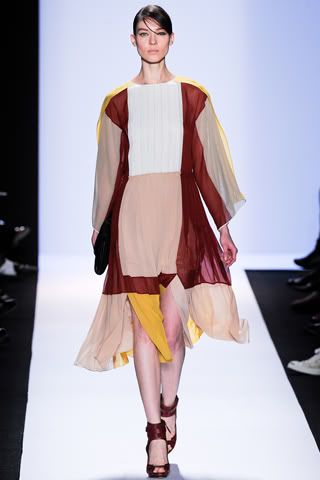 All BCBG Maxazria Fall 2012
I own quite a bit of BCBG Maxazria pieces (read: about 4) and I love them to death. BCBG Maxazria capitalized less on color-blocking and more on just...well, "blocking!" I like that they took last year's trend and made it a more demur. The clever cuts in the heamlines and alteration between opaque and chiffon fabrics also make me giddy with excitement.
...............................
Sorry, that was me catching my breath. Of all that came out of the second half of fashion week, nothing compared to Cynthia Rowley, at least in my opinion. The things I liked about it, in no particular order, were the use of leather on unexpected pieces (meaning jackets), the two-toned boots, the digital prints, the chocolatey browns that all had a hint of purple, the use of socks in heels, and that oversized shearling-lined coat. I have no other justification for liking it other than the fact that I just do.