Unfortunately I had to bounce on out of NYC on the second day of fashion week, but that doesn't mean I'm not keeping a close eye on what has been walking down the catwalks. While I wish I could be there to see this magic in person,
Style.com
has my back in providing me with all the visual inspiration and stimulation I could possibly need. So insofar, here are the top looks of New York Fashion Week Fall 2012, in my humble opinion.
Nicole Miller.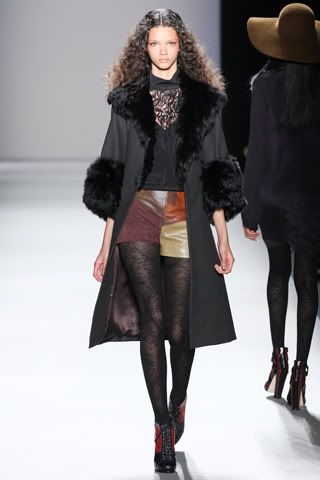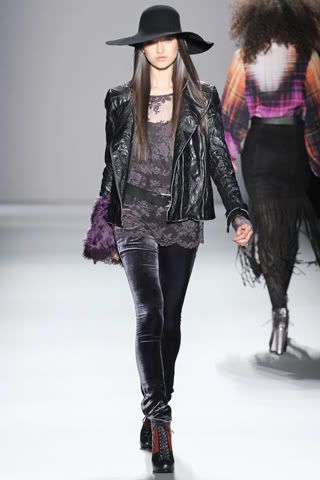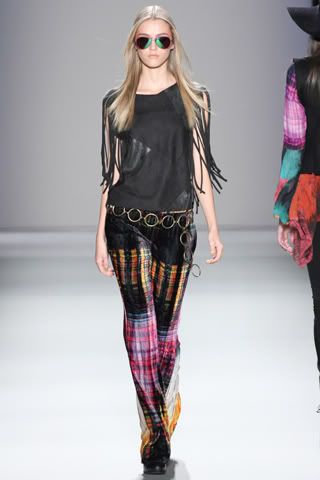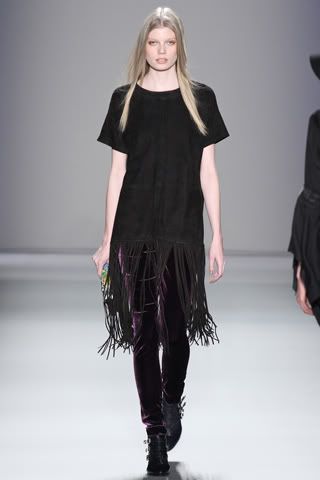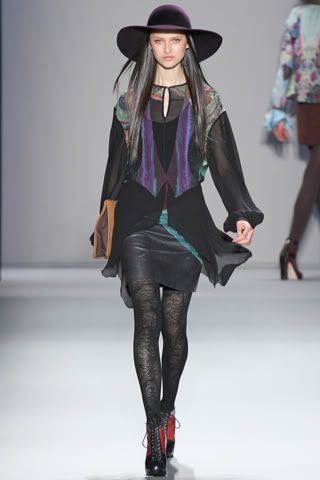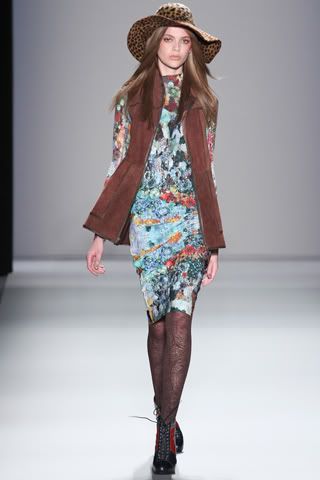 Style.com said that Nicole Miller's Fall 2012 line is "60s by ways of 90s" and I couldn't agree or love it more. As of now, it's my favorite line for Fall 2012. I dig the bold 60s prints and silhouettes combined with subtle 90s elements such as velvet leggings, mostly topped off with a bit to a bunch of black.
Helmut Lang.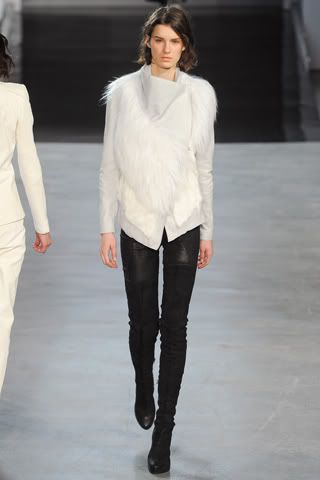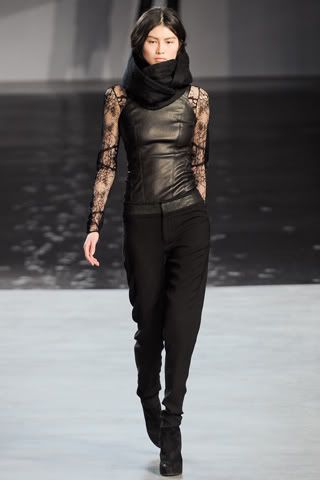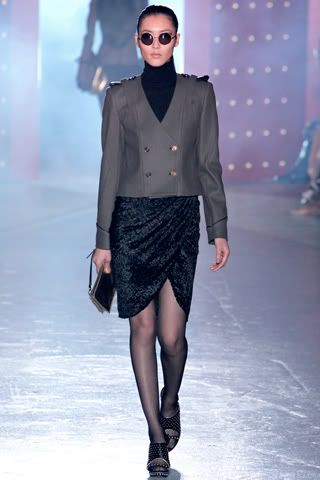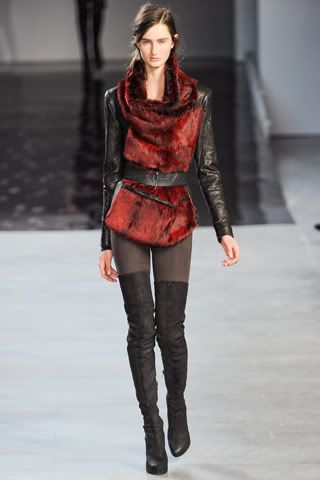 Helmut Lang never seems to surprise me, but that isn't necessarily a bad thing. I'm digging the clean lines and stark colors in this line, with punches of texture and color sprinkled throughout. The black and white ensemble in particular goes right after my black and white little heart.
Yigal Azrouel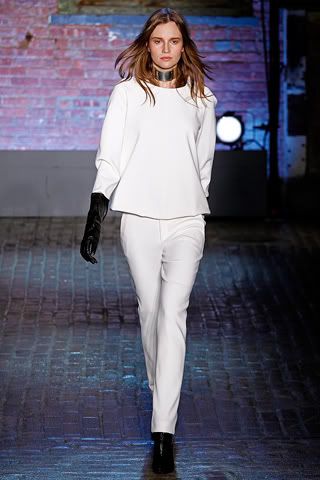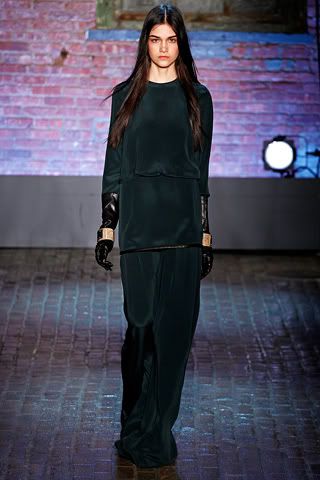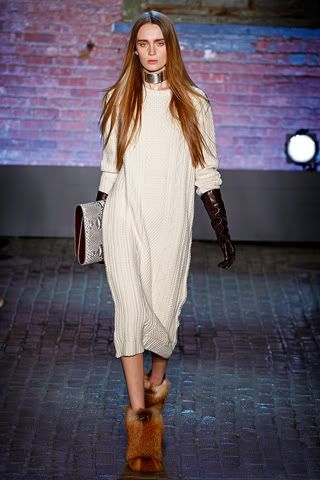 Pretty much one big ditto to the above about Helmut Lang, again I love the clean feel of this line! Although I've recently branched out to colors and patterns, a younger me used to gravitate solely to plain colors and sometimes I still do. Now can someone please give me that amazing knit dress?
St. John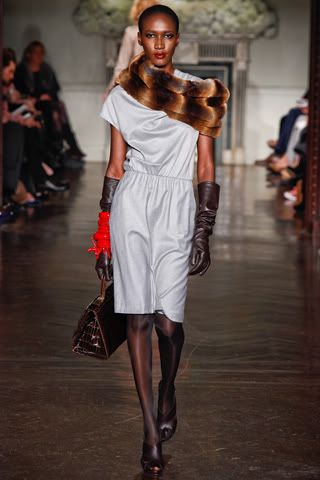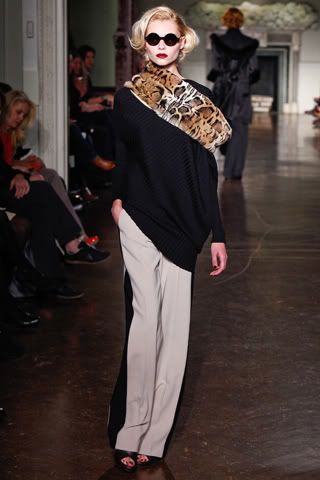 St. John's Fall 2012 line looks like an urban, updated version of old hollywood glamour, and I can dig that. I love the use of fur collars and seeming infinity scarves in, especially the ones that go over the shoulder (what the hell are those things called?). The bangles over the gloves were brilliant as was the general slouchy glamour of the whole line.
Rebecca Minkoff.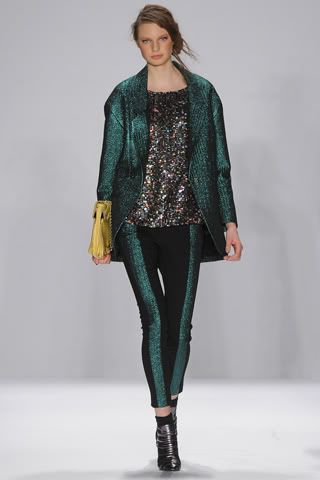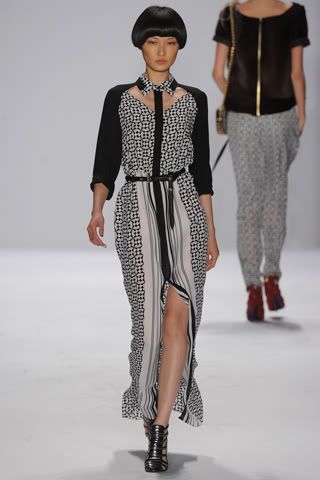 Leave it to Rebecca Minkoff to wow the crowd on multiple fronts for various senses. The models marched down the runway while rapper Theophilus London offered a live performance to show-goers. The girls showcased a fresh take on pattern mixing, color blocking, patterns, and shiny pants. It was the perfect line for the urban girl looking for some practical thrill.
I'm extremely excited to see what the rest of New York Fashion Week will bring us!