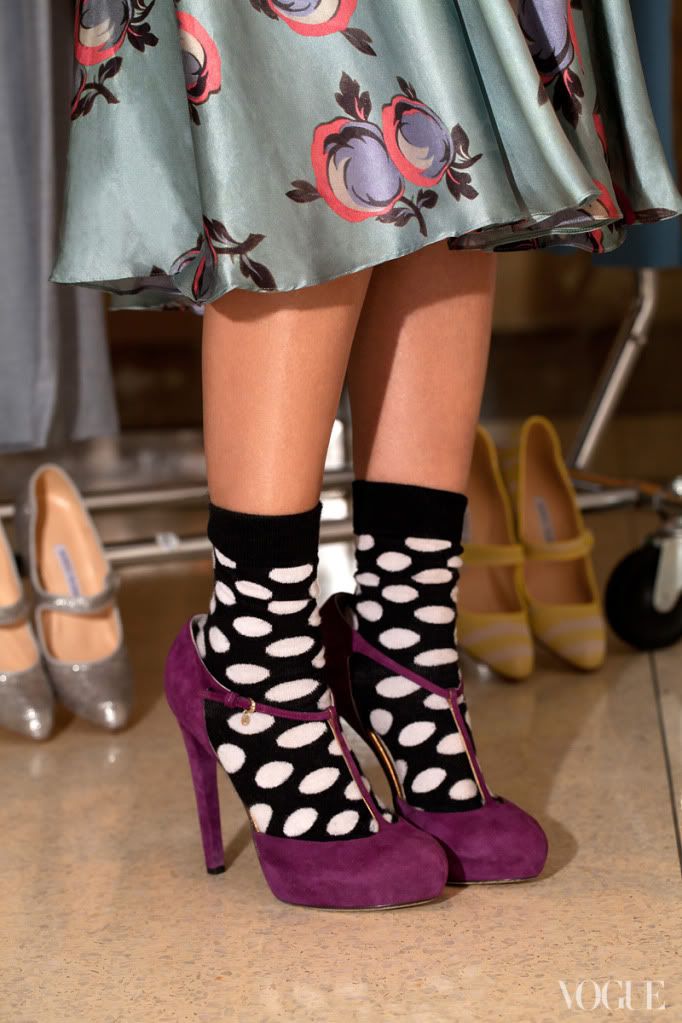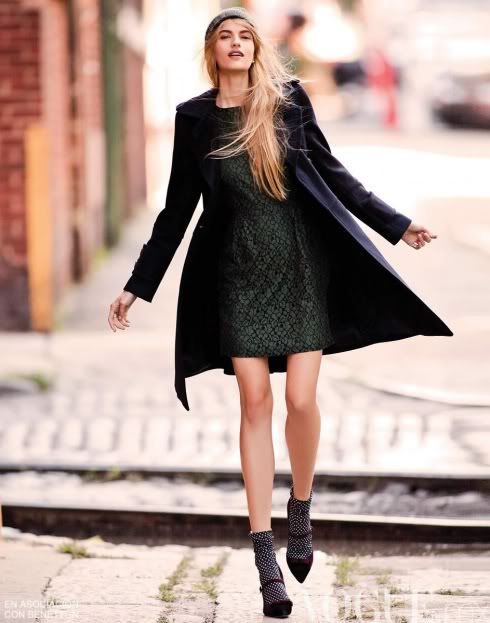 Images via B. Jones Style, Jean Greige, Sock Fashionista, Vogue.com, Style.com
I think it all started when I saw a little girl in the mall shopping with her mom about a year ago. I don't remember what she was wearing except for what was on her feet - white keds and pink socks, scrunched down to her ankles. I liked it. I decided I would try it. True story, I style my socks after an 8-year-old I saw in a mall in a California 'burb.
But apparently I'm not the only one who channels 8-year-olds. It helps that Char-Ron had it all over her 2011 runway too, and apparently some of the rest of the world is coming to the sock-side. I still prefer my socks to be scrunched into oxfords or flat booties with some cropped pants or a midi dress, but I am also digging the socks with sandals, socks with creepers. I can even live with unscrunched in heels, like Ms. Preetma Singh's. There even is an entire blog, called
Sock Fashionista
, dedicated to sock fashion. Check it out (later).
You know what the nice thing is? Such a easy way to revamp your ankles can come cheap. Even Vogue Fashion Assistant, Preetma Singh, is happy to tell you she got hers from Target...which happens to be exactly where I get mine.