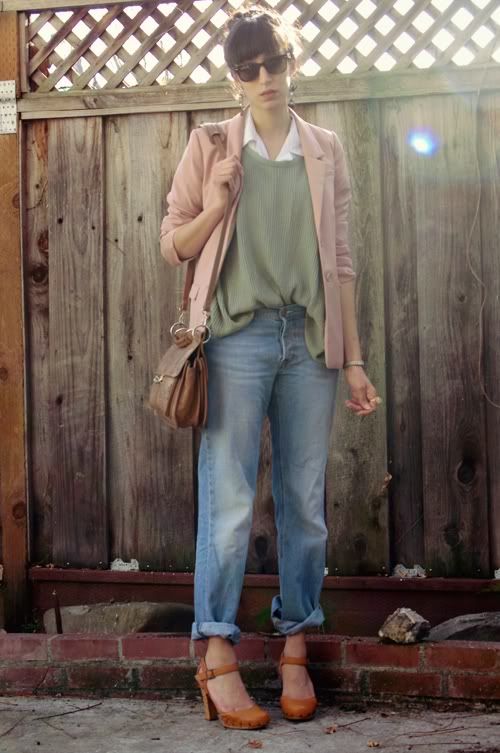 You may have thought this was one of those normal sweater-over-button-up outfits.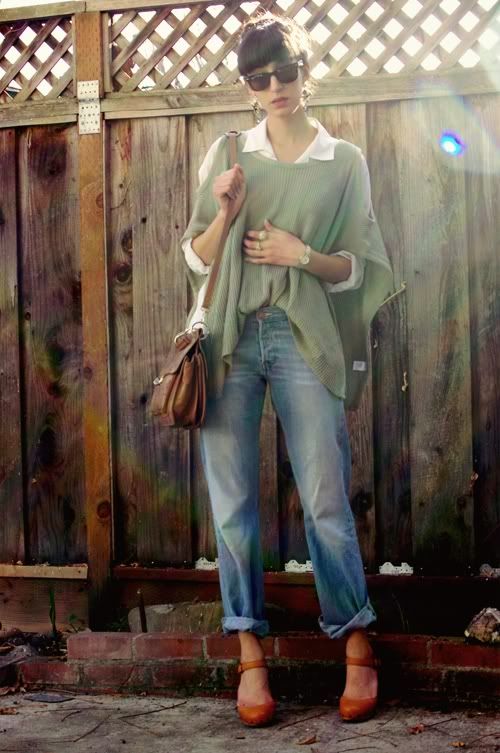 Cut Out Poncho - One A, Boyfriend jeans and blazer- H&M (similar
here
), Mary Janes - Calvin Klein, Jewelry, watch and button up - vintage, Sunnies - Ray-Ban, Purse - Vintage via Crossroads, earrings - Forever 21
You were wrong! It's a weird cut-out poncho. Normally, I don't really dig ponchos. Don't get me wrong, they can definitely be done wrong as long as they're not those tacky multi-colored ones from the early 2000s, but I just don't care either way. I am, however, a huge fan of cut-out anything, so I had to get this thing. At $8 on the Macy's clearance rack, I couldn't really pass up the challenge. I am eager for warmer weather to see how else I can wear it though...