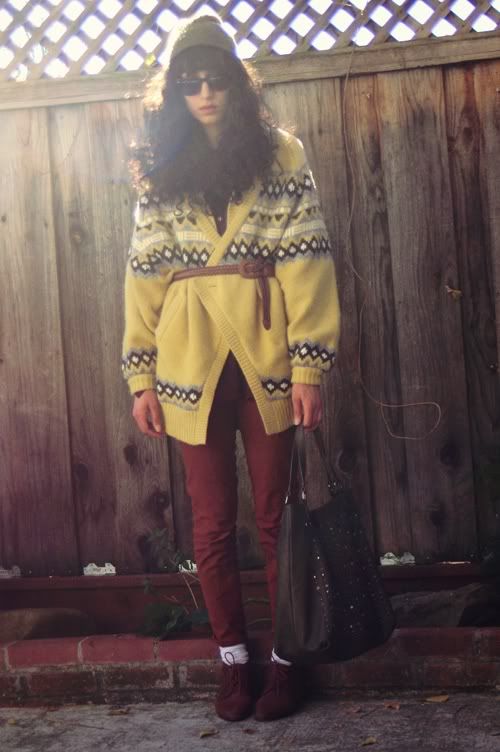 Sweater - Charlotte Ronson via Crossroads, Bag - Kenneth Cole New York, Socks - Target, Jeans - J Brand c/o, Hat - H&M, Shirt - American Apparel, Oxfords and belt - thrifted, Sunglasses - Ray-ban
In my last post I went on raving about Charlotte Ronson's 2011 lines. They really, really appealed to the grunge girl inside of me. Well, I am the lucky owner of this yellow Charlotte Ronson sweater which is so current (Fall 2011) it actually blows my mind. It's amazing how big it is to me, especially since it is labeled as a size small, but no matter. I love how comfy and grungy it is, and it happens to have a serious liner should California ever get cold.

By now you may have realized my taste is rather eclectic. I have a pretty clear vision of what I like. It goes like this: Some days I like to look polished, and some days I like to look like a 90s teenager (but most days I am squarely in the middle).